Four months later, the part of my Moroccan trip that I remember most vividly is the day and night we spent in the Sahara. We drove east from Tinghir, changed to a four-wheel drive at Rissani, and went south and east into the desert until we left the road behind. There was nothing all around us but horizon and sand.
And then, suddenly: dunes! They were enormous, literal mountains of sand. All around the base stood a ring of camp-hotels, hugging the dirt track. One of these, Kasbah Leila, would be our home for the night. The heat was stifling; it was a hundred degrees in the shade, and there was hardly any of that.
We waited inside the hotel, taking in the glittering interior and the welcoming cool of thick adobe walls. Down the back steps, a gravel path led to a bath-house and the rectangle of Berber tents around a carpeted courtyard where we would sleep.
We had some time to kill until sunset, when we would ride camels up the dunes. It was still ungodly hot. Someone brought us cotton mats and we laid on the ground with our faces inches from the sand and tried to catch any hint of a breeze.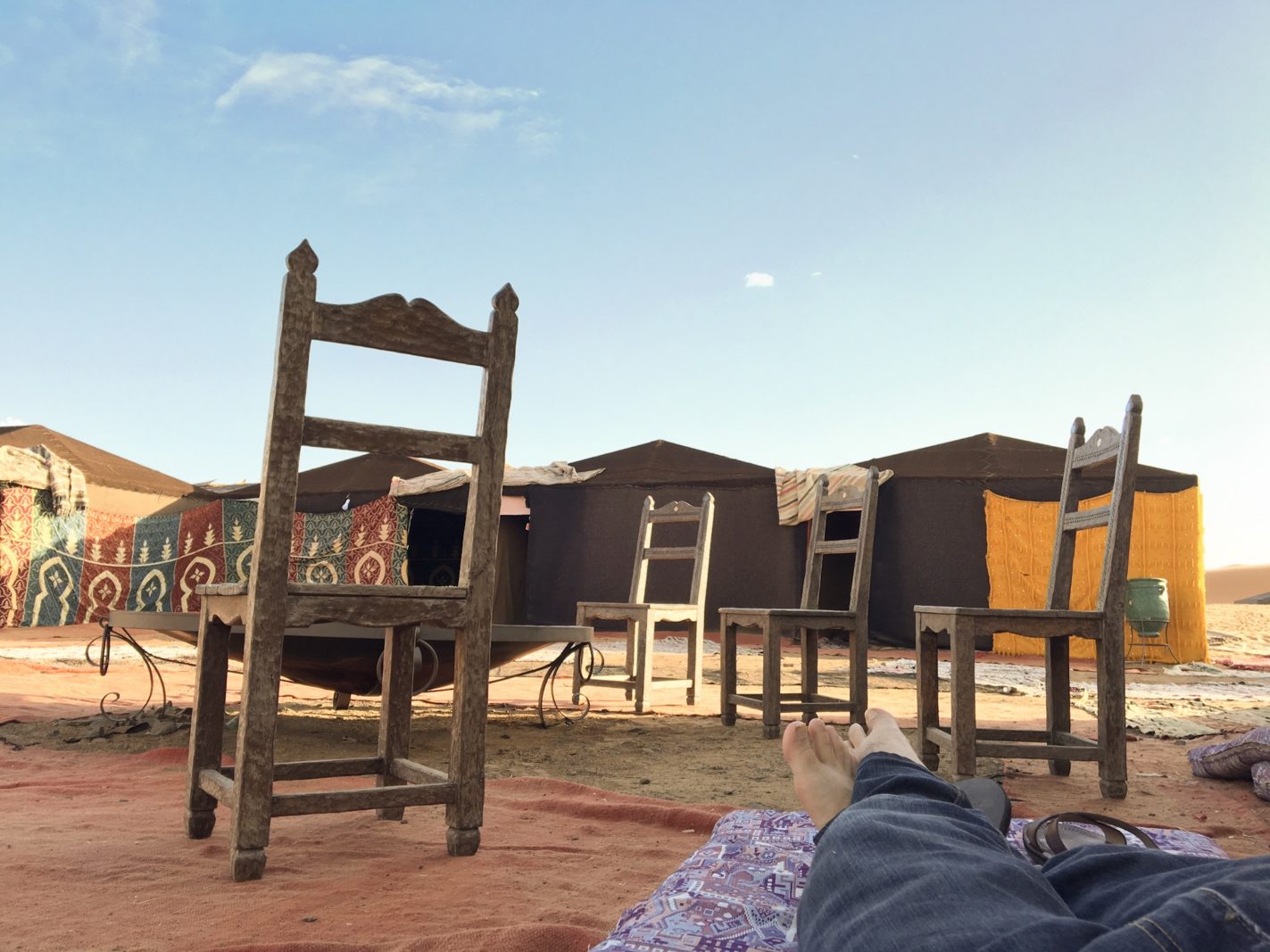 Most of our hosts were Berber and Touareg. Nearly all of them wore djellabas, and most of these were some shade of indigo. I understand that dark blue helps keep you cooler in the sun.
After a while we took a walk to the edge of the camp to have a look around. In the distance, a group from another hotel was already headed up. We watched them troop single-file up the dunes.
Finally, it was time for us to go. We met our guides in a little valley behind the tents. My camel and Michelle's were mother and child. The little one, shaggy and dark-brown, was cranky and bellowed loudly at her handlers.
A camel is not a comfortable ride. My guide (who, for some reason, only spoke to me in Spanish – even after I repeatedly answered him in English) told me to hang on tight to my camel's handlebars. I understood why when the camel jerked into a standing position, pitching me forward and backward 45 degrees. I looked back at Michelle on her cranky camel and smiled as we ascended under a lowering sky.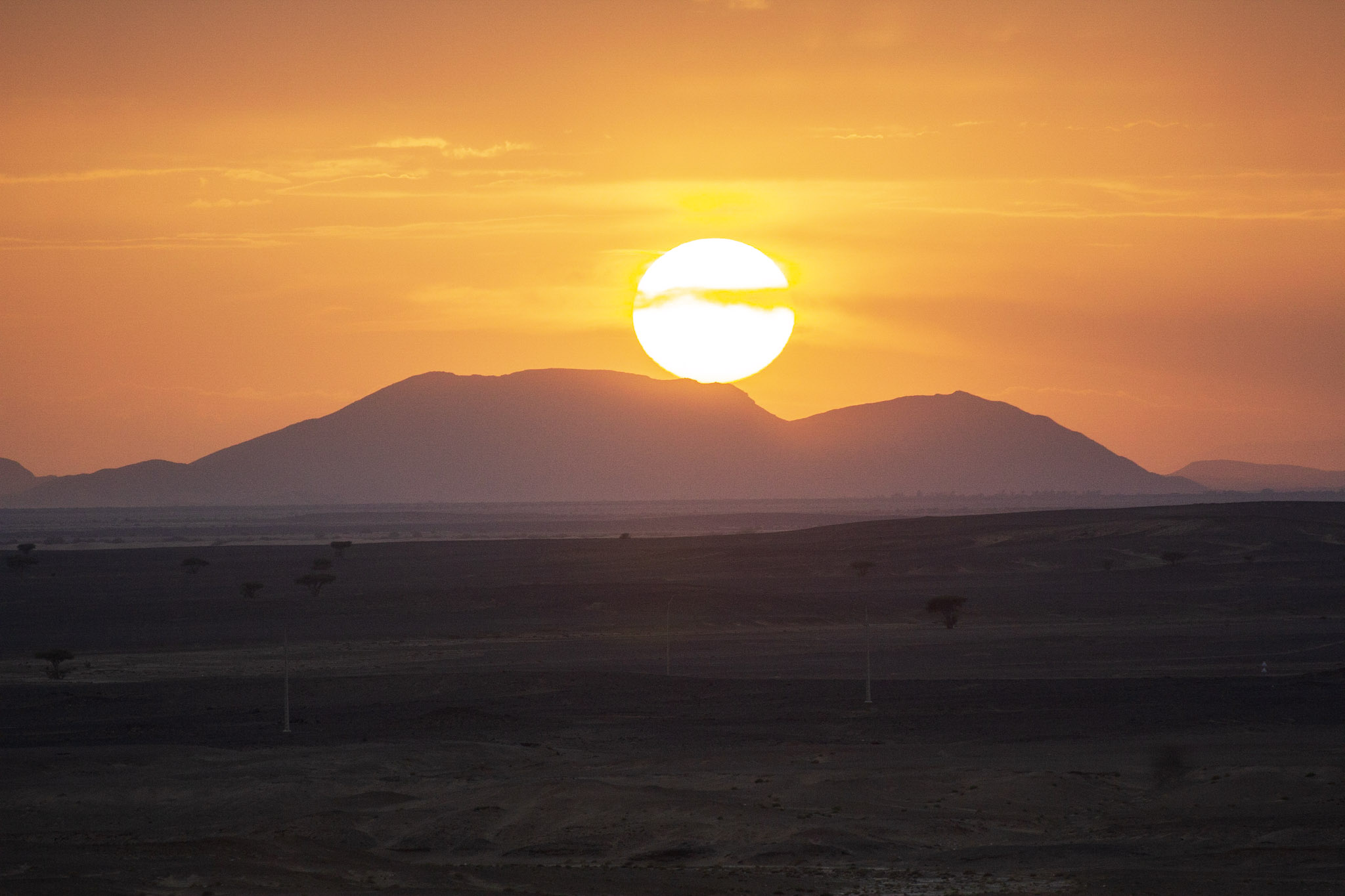 The end of the evening, watching the enormous red sun slide down under the horizon. It's one of those things you don't think you'll ever get to say. Remember that time we watched the sun set in the Sahara?